Make
all

employees comfortable and efficient with Microsoft 365
With Nordic Workplace 365, we make it timesaving, safe and efficient to work with Microsoft 365, so you can get all your employees on the digital journey.
… also those who are not comfortable with IT in everyday life.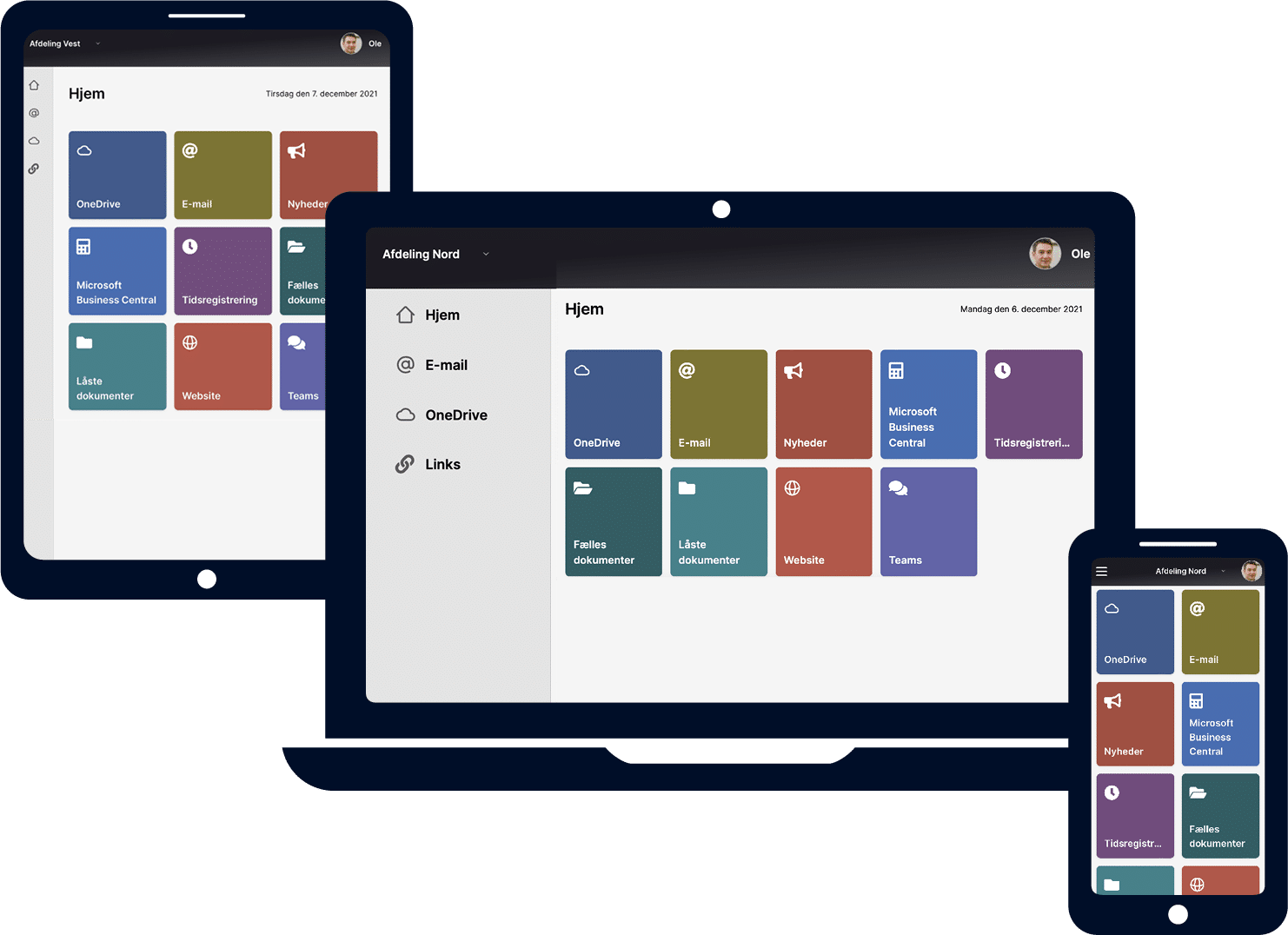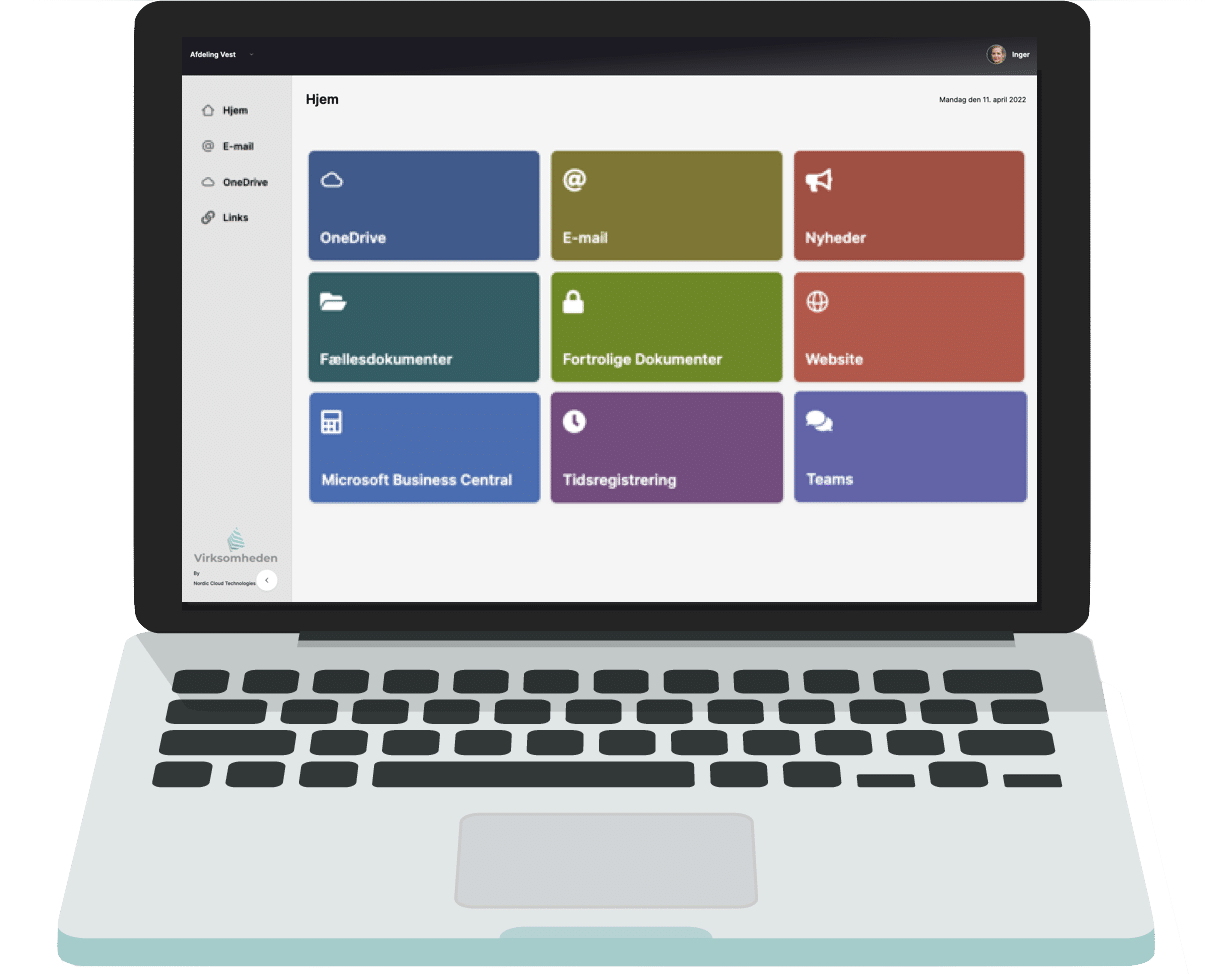 User-friendly and simple way to use Microsoft 365
Are you familiar with OneDrive, Word and Teams and are having a hard time getting everyone to use it – the right way?
We have gathered the most used functions on one platform.
By visually making the user interface simple and intuitive – tailored for eached customer
In other words, we've cut away everything superfluous and made everyone IT-savvy.
Get access in less than 30 seconds
If you want to try how simple our solution is, you can get access in less than 30 seconds without obligation. Coming soon.
Here's exactly what you get when you use our platform with Microsoft 365
Please ontact us if you want a personal review
Get answers to the most frequently asked questions here
If you do not find the answer you are looking for, please feel free to contact us.
Do more Microsoft licenses need to be purchased?
No. You make use of the licenses you already have. So no additional licenses need to be purchased.
Should you have more users or logins?
No. You can continue with the number of users you already have on Microsoft 365 and we will cut the number of logins down to just one.
Is data safe with employees and do they have backups?
All data is in the cloud, so nothing is stored locally with the employee.
You can continue to use the devices you already use.
No. You can continue to use the devices you already use. Whether it's smartphone, tablet, desktop or all three.
How quickly can you learn to use Nordic Workplace 365?
Quickly! The whole purpose of Nordic Workplace 365 is that it does not "have to be learned". It is intuitive, clear and simple.
Can you use your own device?
Yes, it just requires access to the internet.